News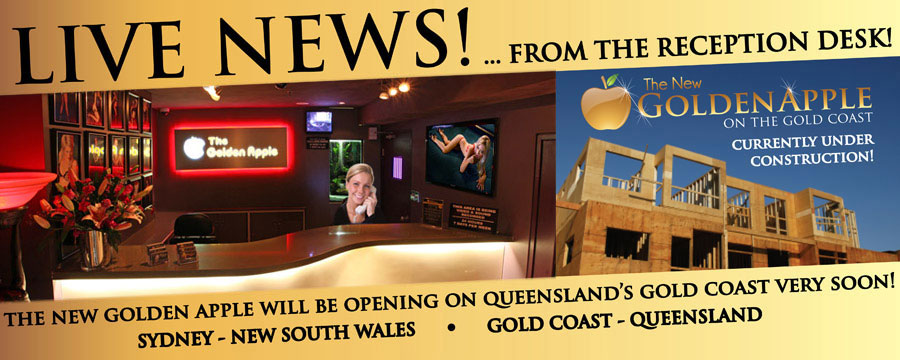 We are excited to announce The New Golden Apple will soon be opening it's second premises on the Gold Coast! We look forward to seeing you soon! Watch this space for further details.
Update 5
We are thrilled to announce the commencement of our exclusive Membership & Loyalty program. You'll simply love the rewards. Refer to our Members section for further information.
Update 4
Good news for all those enquiring about our Gold Coast models. They are now back in Sydney and are really looking forward to seeing their favourite boys.
Update 3
It's been a very busy month at The New Golden Apple with so many stunning new ladies having just arrived. So gentlemen, what are you waiting for? Come in and meet our beautiful new ladies.
Update 2
We would like to welcome back our Queensland ladies, who have been jet setting around the world. We all missed you while you were away!
Update 1
For all our Queensland clients who have been enquiring about our new parlour on the Gold Coast, we are pleased to announce that construction has begun!